Tires & Rubber 2016 Show Report
展会详细介绍 (编辑:Ms.HY - 853)编辑日期:2018年5月11日
---
On April 18-21, 2016, Expocentre Fairgrounds hosted the 19th edition of the Tires & Rubber International Exhibition for Rubber Goods, Tires, Their Production, Raw Materials and Equipment.
The show is held by Expocentre AO with support of the Russian Ministry of Industry and Trade, the Russian Chemists Union, and under auspices of the Russian Chamber of Commerce and Industry. Tires & Rubber bears the labels of UFI, the Global Association of the Exhibit1ion Industry, and RUEF, the Russian Union of Exhibitions and Fairs.
Tires & Rubber 2016 covers all main sectors of the industry such as production of tires for all types of wheels, rubber goods, raw materials and manufacturing equipment, elastomers, wheels, chemical fibers, technical textiles, tire retreating, tire recycling, and use of recycled materials.
This year Tires & Rubber occupied 2,143 sq m to welcome 137 companies from 14 countries.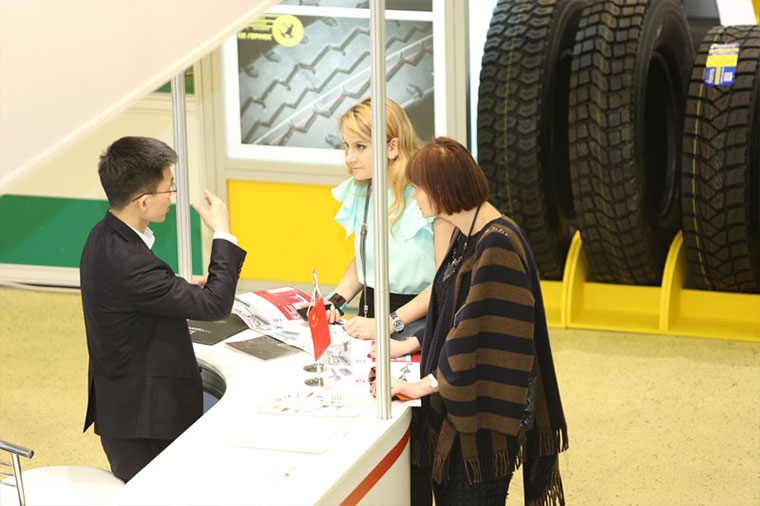 Many new interesting products were showcased by such foreign companies as Comerio Ercole, VMI Holland, KraussMaffei Berstorff, Troester, Gummiwerk Kraiburg, etc., as well as 56 Russian companies including Amurshina, BMP Technology, Kvart, Yaroslavl-Rezinotekhnika, NIIRP, Yaroslavl Rubber Plant, and many others.
One of the event's participants was Fluoroelastomers OOO, which is an exclusive representative of Taiwan's largest manufacturer of press equipment, PAN STONE, and Taiwan's largest manufacturer of rubber mixing equipment, WSM, in Russia and the Commonwealth of Independent States. Exhibited equipment showed the process of rubber mi