the 87th Expo Riva Schuh Final Report
展会详细介绍 (编辑:Ms.HY - 1356)编辑日期:2017年12月21日
---
The online and offline future of shoes: Expo Riva Schuh closes its 87th edition
Business, international spirit and eyes set on the future of the sector, with a cutting-edge foray into the digital and e-commerce world: the 87th edition of Expo Riva Schuh ends today, with 13,024 visitors, in line with January 2016 edition.
"This edition has reaffirmed the role played by Expo Riva Schuh as the international hub of "sales volume footwear", not only for the quality and quantity of the business –states the president of Riva del Garda Fierecongressi Roberto Pellegrini. Expo Riva Schuh is now an important opportunity for exchange, comparison and growth for all operators in the sector. Our fair is backed by a strong identity, which has never changed neither its course nor its positioning and it is precisely this consistency that paid off over time with a high retention rate among both exhibitors and visitors."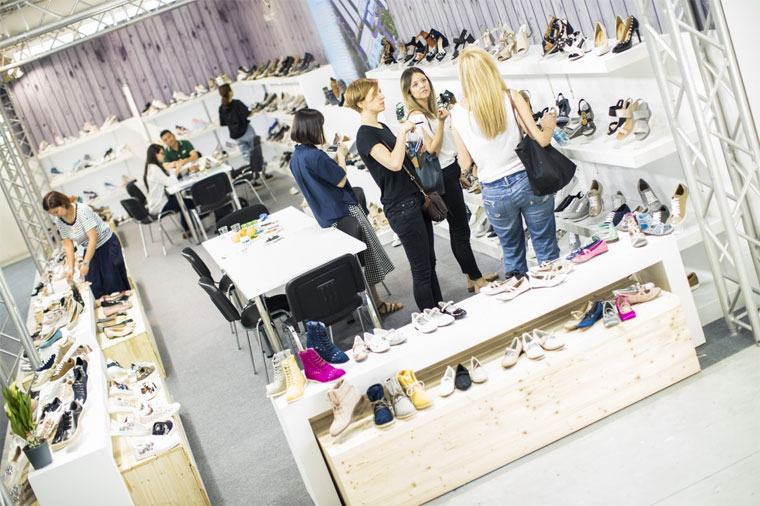 The open talk, focused on the topic of e-commerce, saw the participation of Albert Antonini Mangia, Marketing Manager of Alibaba Italy, and has highlighted some of the main current and future trends of the international market. Consumers are increasingly more sophisticated as they use Internet to gather information, go to the store to try the product on and then purchases it online. To meet their needs, there is an ever-growing tendency towards a multi-channel approach, namely the management of multiple forms of sales that integrate online and offline channels.
What emerges is a growing need for customization and flexibility. In particular, lowering the minimum purchasing lots is a winning strategy allowing more targeted and diversified orders, following the changes in the consumer demand – says Giovanni Laezza,Managing Director of Riva del Garda Fierecongressi.
Buyers are increasingly seeking for more "agile" companies, able to interpret the market requirements in a timely manner thus changing the collections. In a world where everything is now just a click away, with 82% of purchases occurring through mobile networks, even the footwear industry is required to adapt its production and distribution processes to these new approaches."

Among the pavilions of Expo Riva Schuh, 1,449 exhibitors from more than 40 countries (including the collectives of China, India, Brazil, Portugal, Spain, Indonesia, Pakistan, Hong Kong, Tunisia and Turkey)
presented the previews for 2017/2018 autumn/winter over a total area of 32,715 square meters of net exhibition space, viewed by buyers from over 100 countries.
Thanks to the collaboration with ICE, a delegation of more than 40 buyers from 14 countries took part in the event, with representatives from the main European markets (such as Germany and Sweden), but also from Russia and Eastern Europe (Bulgaria, Croatia, Romania, Russia, Serbia, Slovenia, Ukraine and Hungary), from some Asian emerging markets (Azerbaijan, Iran and Kazakhstan) and Turkey, ideal bridge between Asia and Europe.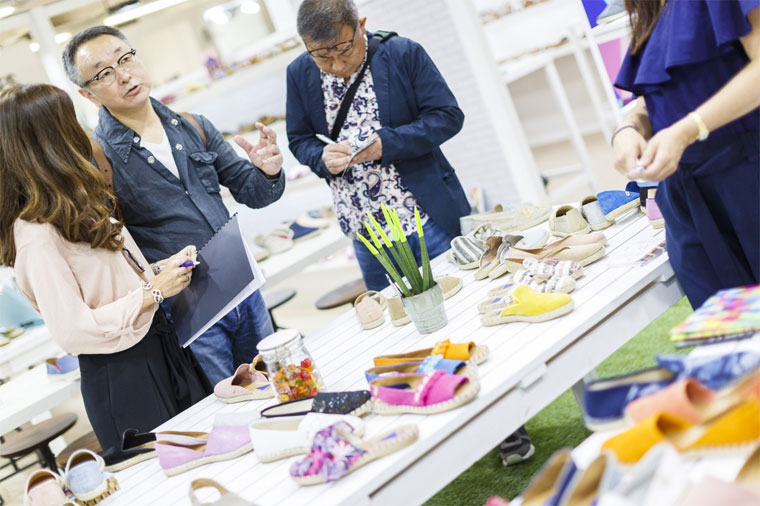 "Our internationalization path has been going on for several editions and is one of the strategic assets of the fair -explains Carla Costa, Exhibition Department Manager of Riva del Garda Fierecongressi. Expo Riva Schuh Around The World, also developed in the framework of the cooperation with ICE Agency, points in this direction. As a matter of fact, a promotional tour of Expo Riva Schuh is going to be organized, that will travel to the most promising and strategic markets worldwide. It will be an additional tool to enhance our event offering companies and buyers a increasingly qualified fair ".

E-commerce, business and more: first exhibition of the season, Expo Riva Schuh is also a privileged observatory on the footwear world trend. In autumn/winter 2017/2018, women will discover a metropolitan style with great impact shoes as thigh-high cuissards, skin tight or perforated, as well as laced ankle boots with molded heel, ankle or knee high. For men, green light to a classy style brightened by edgy touches: the most traditional menswear contours reign supreme, renewed by a rounded shape with satin, faded or metallic finishes in intense tones ranging from bronze, the darker shades of rust to steel grey.
As for kids' shoes, boots is the watchword: whether single-colored or tone on tone, with a thousand different patterns and decor, mini ankle boots are the season's must-haves.
The 88th edition of Expo Riva Schuh is already in sight: from the 10th to the 13th of June 2017, with 2018 spring/summer collections.
参展企业(Exhibitors):1449 / 观众人数(Visitors):13024 / 展出面积(Exhibition Area):32715Sqm /
---
---
【收藏本页 Favorite】 【返回上页 Backup】 【打印本页 Print】 【关闭窗口 Close】